Welcome to my Accent shop!




I'm Mustahsin and I mostly make limited accents and collabs with Sprite. If anything catches your eyes here, please be my guest!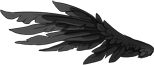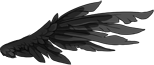 My gem to treasure ratio is 1:900.
If you want a slot, please ping or pm me, and I'll add you right away!
I will ping for payment if enough slots are filled so that I can order the blueprints. However if you don't respond to the ping within 48 hours, I will give you a reminder ping.
If you fail to respond to the ping within 72 hours, your spot will be named vacant, and the next person in line will be moved up.
If you want to pay in treasure or mixed, please notify me in advance.
Payment should be sent through one-way CR or PM only.
I will take a maximum of two treasure or mixed payment slots per run. (since I need the gems to order the blueprints)
Copies will be sent out immediately via PM after I receive them.
Once you receive your copy, you are free to do whatever you wish with it as it will retire instantly after the runs are complete.