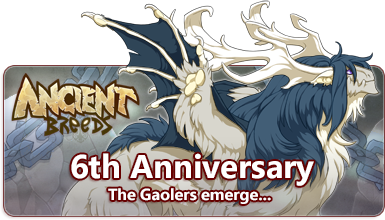 Hello folks!
First of all, happy anniversary!
Flight Rising has released a new type of breed; ancients. And the first ancient breed to be introduced are the Gaolers. To share in on the fun and hype of this new event, I'm hosting this raffle.
Below you'll find the prizes, payment methods and some other practical info!