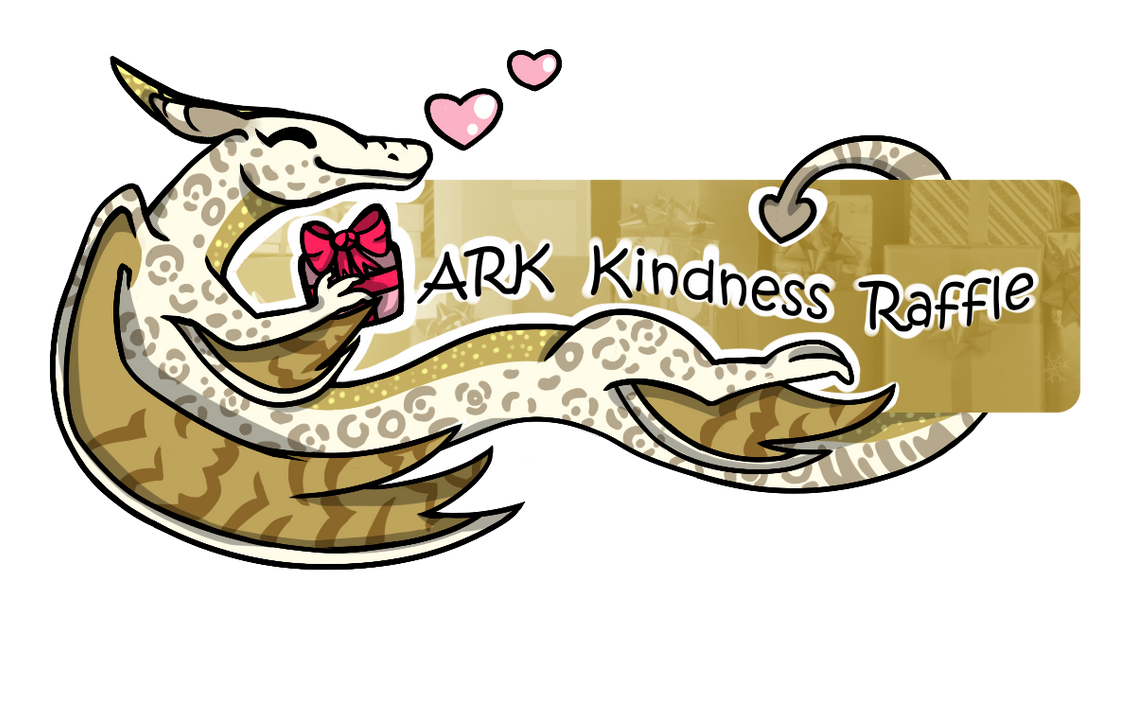 CLOSED! Calculating Tickets, First Draw 4/24
Want Tickets? Shoot me a message before 4/22 and you can buy some!
Ask to be put on the pinglist for daily events!
---
Tickets can be purchased for
5,000 treasure or
5 gems.
Or better yet, gifting others!
Go to Earning Tickets for More info.
---
"Welcome to the ARK/Kindness Raffle!"

Hi! Glad to see you found this special little raffle! There are a lot of great prizes and activities here and I just can't wait to show them all off. First things first, this is no ordinary raffle. Here, you will earn most of your tickets through gifting others! Of course, there are events and 'mini-games' that earn you points to, in fact, there will be one every day. But, we'll get to all that later.

Ever since I created ARK in September along with the help of amazing friends, I knew I wanted to find a way to give back to the amazing community I would be encountering. I knew from the start I wanted to make a raffle, but I wasn't sure how. How could I reward people on Flight Rising for being...well, nice? But I met some amazing people who encouraged me to do it. But I quickly became busy and the raffle got pushed off further and further.

Some of the ideas on this thread were drawn from Dominance Raffles, the December Kindness Challenge, The Giving Tree, Flight Giftbombing/Gram Services and the Secret Santa Raffle from the past few years. But honestly, a lot (if not most) of these amazing ideas came from my close friends over at ARK. Seriously! Who would of thought of submitting screenshots with the gifts? Not me! As well as the players here! I got so many ideas and events for this thread, and I just want to thank EVERYONE for being so supportive.

I'm so glad this could finally come together. Thank you all.

IMPORTANT LINKS:
Ticket Spreadsheet
The ARK Award List
Imgur- A Free Image Hosting Site
Screenshot Submission Form
Daily Calendar of Events
Link to Giftbomb Form! (You won't earn tickets, but you can still gift friends until it says it's closed!)

FREE ART RESOURCES:
Always looking for more!
Programs
Sumopaint, no download
Krita
FireAlpaca
GIMP

Free Flight Rising Art Resources
Biskitten's Bio Resources
Lichtdrache DYO Adoptables
sunflic Dragon Portrait Lines
Aosagi's creature DIY Adoptables
Rockpools' WC/Imp Free to Use Bases
---