Rules & Spreadsheet
|
Prizes
|
Unlockable Prizes
|
Bump Prizes/Thread Button
|
Top Tickets Prize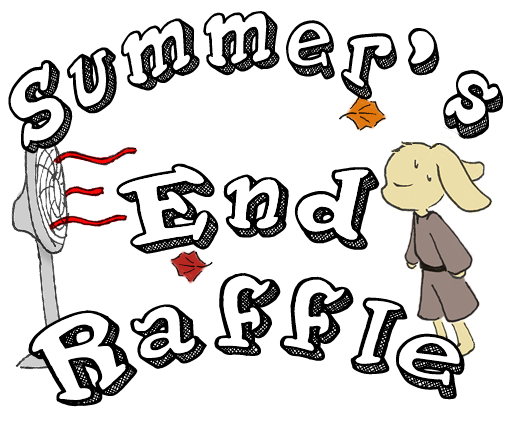 So early on in the summer I discovered my AC was broken... every year it does this. I'm really getting sick of calling people out to fix it, so this summer I didnt bother. I got two fans, ive been hugging ice packs between my legs, drinking plenty of cold water - all it all, it hasn't been so bad, but i'm definitely over it. This little bunny is ready for the rainy, windy, cloudy, early morning bouncing to see if there will be enough ice and snow to get the day off days to swoop in. SO, in the spirit of wanting the summer to be gone forever, I'm hosting a raffle filled with many retired, never to return again, items! Sprites, custom skins, festival items, so many retired things!
But Cyrsei, the summer isnt retiring, it's just cycling out!
Yeah well.... shoosh...
SHINY WINDOW IS ... closed
Shiny tickets are permanent tickets awarded for small raffles similar to bump raffles but the prizes are a little... shinier! Every 5 tickets awarded in the main raffle during the shiny window will get you a shiny ticket and they do not go away, so you're set for every shiny raffle to come :D