A large tent at the edge of the fairgrounds catches your eye. Not only is a mountain of trinkets, gear, and exotic items pouring out from the front but there's a steady stream of dragons running inside and out. A large snapper outside is directing the chaos. He waves you over as you approach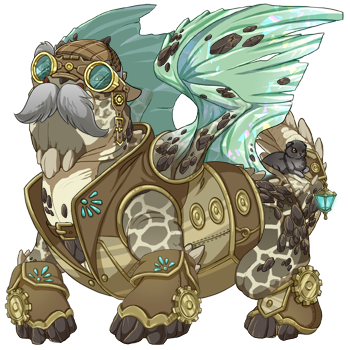 "Ah, hello there explorer! Enjoying the Jamboree so far?" He doesn't wait for your answer before pushing on. "I'm Orville, and this here is my display tent and central adventure hub! It's been a bit of a whirlwind around here, yes indeed. These fine young adventurers here have been out across the world gathering all sorts of information about the seasons, a bit of a mess getting it all in order though."

He grabs a piece of paper from one of the many stacks around him, giving it a quick study before thrusting it into your claws. Looking down at it you can only describe it as a blur. "You see this here? This is..ah...err..something. Can't quite make it out, eyes aren't quite what they used to be you know. Can still spot a grouse from a mile away but I could see across the Harpy's Roost once, let me tell you. Did I ever tell you about that? Now the Roost, that's a dangerous bit of the wild, but there are all sorts of-"

You're rescued from this story when a young snapper bonuces over. "Hey boss! Do you have another volunteer? We could sure use some more help!" From the look on his face you think you're not the only one he's had to rescue from one of Orville's stories.

"Ah yes, yes of course, thank you Ralph" The elder snapper nods his head. "Now, as you can see from that picture here, we can't figure out some of the pictures we've gotten, but all is not lost! We have the notes that go with the pictures. If you can help us out by looking at these and figuring out what they are it would be appreciated! I'm giving away some of my fine adventuring memorabilia for those who help us out! What do you say?"