Rumors had suggested that Shadowbinder wasn't interested in doing anything for Trickmurk this year. Exaltees who were preparing for the festival anyway had been whispering so while going about their business.
Xander thought back to the whispered conversation he had overheard while out on hunting duty:
"Every time someone asks her if she wants to do anything special she grumbles and goes back to planning her game"
"I'm actually worried. She's never NOT taken part in Trickmurk before…"
Looking at the chaos that had taken over the Tangled Wood, Xander shuddered. It was the same Tangled Wood he was used to, but it was
wrong
, taken over by the games Mother has been enthralled with. Nervously stroking his pearl, the young warrior shook himself off before taking wing to the festival central. An idea had hatched in his mind.
---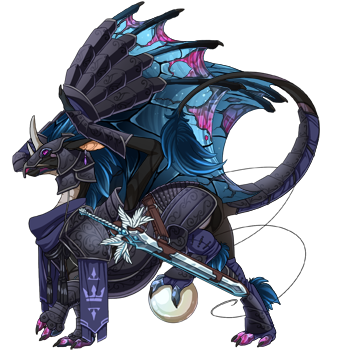 Xander:
"Welcome all to the Tricktrouper Wardrobe Raid! As I'm sure you're aware, this Trickmurk, the Tangled Woods have been pulled into one of Shadowbinder's games. So since you're here for the festivities anyway, it's time to look the part! Pick a class and dress to match! We're holding a contest to find dragons who can really get into the spirit of things!"