Quest Completed.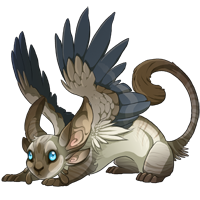 Current funds:
17 mill treasure
110k gems
~100%
(130k)
Goal:
130k gems
Reached
Shops:
Buying Gems
Dragons with Art
Food shop
< more coming soon>
Planned shops: art shop, alchemy mats shop
No need to ping me, I'm subbed :)
Sooo… I have been living in denial about how much I really want a skycat ever since I bought my Light Sprite in January 2016. So now I have decided to finally start on the quest to getting one! I have done some pretty extreme saving projects before, but nothing on the scale of a KS familiar.
There is no set time frame for this quest. I'm hoping to being close by early 2019, but I will take the time I need, even if that means the price goes up and I need to up my goal. I will start looking for a seller when I'm getting close to my goal.
Strategies:
Main focus will be to spend my time in the coliseum and keep up with dailies such as crim, tomo and baldwin, and bonding with familiars. All these are obvious for obvious reasons.
I might try to up my fairground game a bit. I have been doing it a bit every day, but not reached the cap more than a few times since starting the quest. I just find it a bit boring and would rather coliseum during this time. So this is a big maybe.
I don't think I'm going to focus much on training fodder. I don't really like it and I tend to put it off forever and just let the fodder eat all my food, and I don't really have space to keep enough pairs for a steady flow. This might change when I'm done with my current breeding project.
I'm trying to keep up with Baldwin as much as I can, and at some point open an Alchemy Mats Shop.
It would be fantastic if I can make some gems from art! Planning to open a few art shops down the line.
Progress Updates:
January 6th
~11.6%
January 14th
~14.6%
January 21st
~16.7%
January 28th
~18.9%
February 4th
~19.7%
February 18th
~22.3%
February 25th
~23.1%
March 4th
~27%
March 11th
~30.6%
March 18th
~34.3%
March 28th
~36.2%
If the links are messed up, please let me know
Currency from Chest challenge:
Since I'm doing a Chest Challenge I'm not going to have a steady flow of currency and items from chests during this. I will do a mass opening on Dec 31st, which hopefully restock my fodder apparel collection a bit. Hopefully I can keep up with calculating how much currency I have in chests by the end of each month since it will in the end contribute a bit towards my Skycat Quest. If I reach my quest before the Dec 31st and have found someone interested in selling, I will of course open everything then.
Thread here
My spreadsheet
Pinglist:
Gaia, RaikuKawisa, Cyrx, pulses, wrecknrule, Ssplish, elevatorstuck, Justdevon