{Grinding} --- {Leveling} --- {Dragon Sales} --- {Reviews} --- {Affiliates}---{Spreadsheet}---{Items Sent}
Premium Coliseum Guild


@Clover61 Now Owns This Guild
Join Us!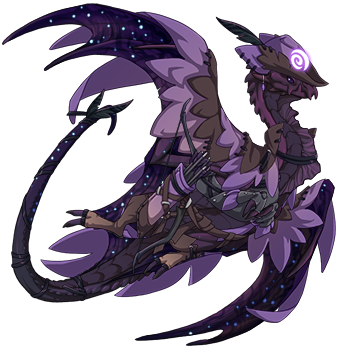 As you enter the dark cave, pushing aside the tattered black cloth covering the entrance, you find your eyes assaulted by a terrifying amount of assorted skulls and oddly enough, stuffed dolls. Noticing your incredulous stare, the dragon curled up in the corner gives you a sharp look and sighs loudly before approaching you, carefully stepping around the cluttered piles.

"Strangers only come here to ask for help, what monsters do you want me to hunt for you this time?"



Rules:
~ We reserve the right to refuse service for any reason.

~ Please, PM Clover61 with any issues, don't ping them when you want to file a complaint, we prefer to leave the thread free of anything other than requests, and it's easier to handle issues that way without offending anyone.

~ Sometimes we may miss an order, or write something down wrong, we're all human! We'll try to fix your problem as fast as possible and usually we throw in extra stuff for the trouble.

~ We do not promote discrimination, including racism, ableism, sexism, ect.

~ We are also LGBTQ friendly as well, we will never refuse service for any of these reasons.

~ Our members have their own lives and threads to run, we may not always be available but we try!

~ We do not tolerate any breaking of FR's TOS, including foul language.

~ Please be respectful to our members! We will always be respectful to you in turn, and if not, let Clover61 know.

~ Most of the time, we will accept trades of items or services, so just contact one of us about it!

~ Our guild is a collective, one member's actions or mistakes do not reflect the entire team's,
not even the guild leader's.

~ Many of us have differing time zones, but we aren't ignoring your orders if you aren't responded to! We need sleep sometimes!

~ Grinding orders may not be completed the day you request them, but we will keep them listed until we finish them, even if it may be a while. Please contact us if you have a strict deadline. Sometimes an order might get skipped by accident or because of a grinder's limits to specific zones, please contact us if you have any concerns.