IMPORTANT wrote:
I've handed the torch over to the amazing @
Sharpjay217
. The new thread can be found
here
.
If you want to continue being on the pinglist you need to head over there and let Sharpjay know.
Otherwise you won't be moved over
!!
I love you all and will miss you so so much. This thread has helped so many people and has even helped me. If you ever want to talk, I'm here, although I'll be mostly inactive on this site from now on (if you want my email feel free to ask)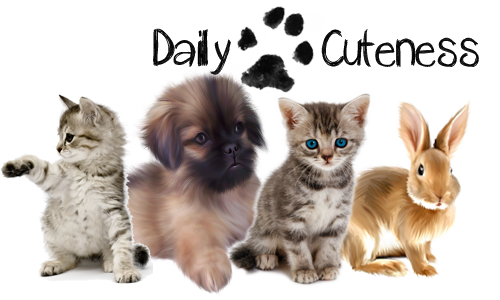 (Graphics by the lovely @
Nowai
)
Sometimes, life is lifey, and it's nice to get away from it for a little while and make squealing noises over a cute bunny picture. Well, my friends, I have come up with a little thing can help with that called
The Daily Cuteness Pinglist!

This is a ping list where you get pinged once a day with a cute animal picture. Don't worry though! I won't do spiders or bugs as I know some people don't like them. If there are any other animals that you would preferably not want to see either make a comment here or PM me. I swear, I won't attack you.
Found some cute pictures of animals you would like to share? Send me a PM so I can add it to one of the daily pings (Saying that you found it of course). There's a good chance your image(s) won't be posted the very next day, but do not fret, I will use them. If you give me a ton of images, I probably won't use all of them, but I'll try. If you don't know how to put images in the forums/PMs there's a handy-dandy forum post
here.
Do you want to be on the ping list? Just post in the comments
(no need to ping, I'm subscribed to the thread.)
saying you want in and I'll add you! As simple as that!
If you have any questions, comment or PM me.