Note: This is still somewhat of a work in progress, please expect edits, etc.
Kelp Beds Kraken: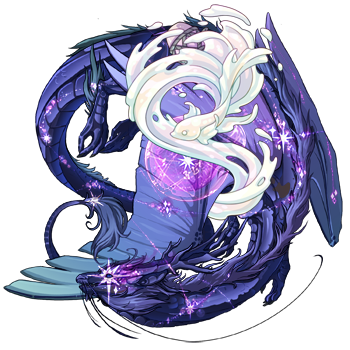 The Kelp Beds Kraken is a 2 fodder leveler with a chance at an Eliminate drop. It is less stable than the traditional Mire Flyer (118 Str) but a little faster in my experience. It is
much
faster than leveling 2 at a time with Ghostlight Ruins builds, particularly if you are leveling to level 6/7 or higher (can be beat to level 4 by several GR builds). Made possible now by the fix of the first turn bug in the Coliseum revamp.
It was inspired by @ Rhabdo's Kelp Bed's Beast which has not been posted in the general forums to my knowledge yet, but about which we have communicated extensively (& to whom the credit/blame belongs for getting me leveling 2 at a time in the Kelp Beds) and @ Lamentations lovely Meditate Monk. Thanks to @ Maki for suggesting improvements to the stats.
This is strictly a fodder trainer, do not attempt Bosses. Run or fly at the first sight of Mantarunes and Wave Sweepers! Seriously, reload the page. Scamper away. The Water element dragon that is wonderful otherwise to defeat enemies in the Kelp Beds is weak to both of the bosses there. Don't waste your food points. If you try this build with a Plague dragon, you might be able to take on a Wave Sweeper, but it is not particularly recommended. If you want to boss kill while leveling 2 fodder (IMHO at a little slower pace) nag Rhabdo to post the Beast guide. 88>
Potential Dragon Elements:
Water - recommended
Plague - recommended
Ice - (watch out for Abyss Strikers, will need higher Str)
Lightning - (watch out for Jeweled Octoflyers, May need higher Str)
Stats & Stones:
A note about the Stats - this build was very workable with 57 Quick or higher if you would rather swap speed for Vitality. (However it was much more fun at 59 Quick than 57. Just saying.)
How to start:
Ideal starting packs are those with Octoflyers, Jeweled Octoflyers, Maren Wavesingers or Maren Ambushers (casters). Less ideal, but still very do able are those with Cloud Chasers and Abyss Strikers (due to their speed). You can make it work with any one physical fighter in your starting pack, but more than that is tricky. Two Kelp Tenders will work, but you will have very little breathe to spare after the round. I really don't recommend starting with a boss (remember you are supposed to run) or with a pack of Delpin's, Mammertees, or Kelp Tenders. You can try some of the other physical attackers and can be successful (particularly if you are restarting with higher level fodder).
So you have the right pack, now what?
Use Meditate once or twice right away.
Why twice? You don't need it to start Eliminating and if you are maximizing speed it is not necessary. However if you want to minimize restarting, you will need the breath eventually against Delpins, Mammertees & Kelp Tenders. Meditating twice gets the three turn penalty for a physical attack out of the way with 70/75 points breath earned instead of 40/45.
The next 3 moves can't be physical attacks, so use Haste, Rally, & Defend*.
Haste & Rally add breath and Defend limits damage. *If Defend would be the first of two turns in a row, then use either Haste or Rally again instead for the added breath and use your second turn to start Eliminating.
Eliminate. Repeat as needed. Use Rally as needed.
Gather experience points & loot and fight on. Once you have enough breath, to start subsequent fights with
almost
any enemy just Rally & go to work.