EDIT: New host is @
FloatingInSpace
Winners picked and pinged on Pg 62
- Currently, I personally am on a semi-Hiatus
and have decided to pass TOT on to someone else for next year so if you want to host this event next year, pm me if you want and I will list the new host here.
THE RAFFLE IS SLOWLY HAPPENING NOW (trying to get my daughter to nap, lol). - I DO NOT HAVE A SCREEN RECORDER AND I'M GOING TO THE RNG SITE TO RANDOMIZE YOUR NUMBERS AND SAVING SCREEN SHOTS IF THAT IS WHAT YOU WANT. I didn't want to wait until tonight when people had real trick or treating to do, or halloween parties, or nanowrimo pep.
What do you mean you're offering raffle tickets? - I have a 4-month-old baby and I'm returning to work. My spare time goes to prepping for NaNoWriMo and my next published book sooo I won't be able to play much and I barely have anything to give on my account, so I thought I would personally do something fun! If you visit my lair, you will receive a surprise ticket for a raffle. There will be 10 winners. The prizes...
NEW PRIZES HAVE BEEN ADDED some from anon donations or more stuff I gathered.
x3
Vistas:
x2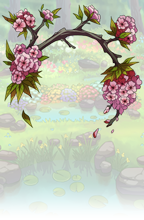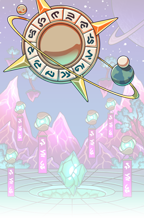 Set donated by @
temperama
Pure Gen 2
Also this pair of triple gened GEN1/2 WCs only bred with each other:
Those who visited my lair::
You all have been submitted for a ticket!
This is also my history, if you visit me, I visit you. I haven't gone out to visit personally.

Day One-
1. nevvermore
2. Chrisondra
3. use of shadows
4. CuddlyHippo
5. Snakefang7
6. XboaX
7. hannahbonn
8. RELYKS
9. Artemiis
10. GryphonSong
11. Livestraes
12. Tox
13. Jazzyleia
14. Geckoe
15.
16. Mypilot
17. bellzan
18. Mokuroh
19. Juniipersass
20. MasterOfPotatoes
21. Draconequis
22. EclipseMirror
23. SoullessARMY
24. SparkleOfGold
25. CelestialPrime
26. Alphanix
27. Drezdin
28. Siritys
29. MisSavage
Day Two-
30. End3rStorm - x
31. GoldenFae
32. WaYaWolfie
33. Prima23
34. SkyTheMcPro
35. LapisDragon17718
36. Greenwolfkate
37. EndlessDragon
38. littlesong4
39. Madsparkz
40. Saraceaser
41. Firebrand0
42. SamuelMaybird
43. FelicisNox177
Day Three-
44. MythicalCookie
45. Lonefox
46. Kmirandi96
47. femmegf
48. Ixia
49. heartcrusher1
Day Four-
50. Cyberfloof
51. ColoradoBlues
52. TsarinaTorment
53. balthy
Day Five-
54. LeafeonWarrior
55. Serelinda
56. Zippo
57. BettaFishy
58. roses
59. Scarvez
60. Sammsy
Day Six-
61. CornixElecti
62. Drakenhart
63. ClanEnyo
64. CloverGaming
65. Carnifex
66. kaylavarnell4736
67. suitablysolemn
68. Sylphiette
69. BurritoRay
70. ArtsyDragon7
71. ShianneJanelle
72. TheoTheLeo
Day Seven-
73. Guineapigsfly
74. YoungAndMenace
75. FlufferLover - x
76. SilverPhoenix - x
77. Petall
78. Killuazoomyck
Day Eight-
79. Cashew
80. Johan
81. CleverDual
82. Adomania
83. Dracowolf
84. lostthought
85. Purplepurple
86. Drakion
87. AlphaPrime
88. Seonais
89. hetalia1
90. Maltshakes
91. Phoenix447
92. Kookaburra
93. ShadowedWolf
94. italicised
95. SheridanCharon
96. Oranitha
97. Levinant
Day Nine-
98. Malachai
99. TwoJay
100. Starsoul
Day Ten-
101. Moshipuppy
102. KatofCheshire
After my 8th day Hiatus-
103. Lycaon1765
104. Azurenight
105. NightRising
106. TalonShrubfire
107. CelesteNova
108. RaptorFeathers
109. SkyDancer10
110. SilverIcyCat
111. RachelAmber
112. ThisWayIsNotSafe