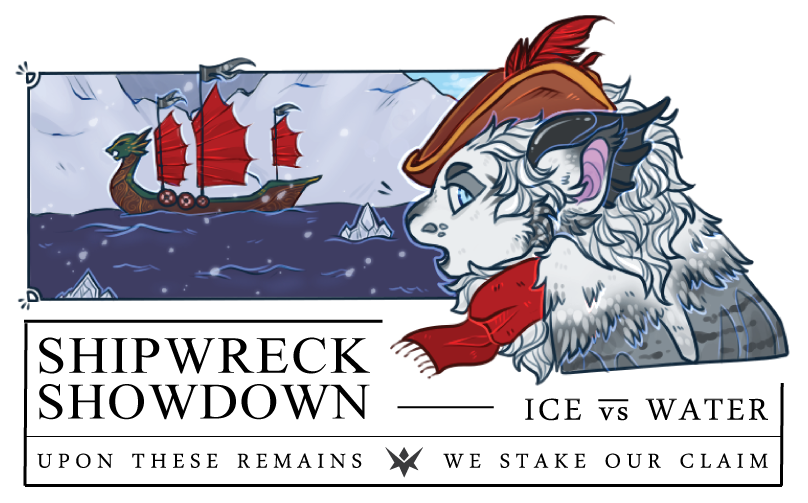 Credit: Art by Spookery (#105269)
A recent discovery has been made by explorers of Ice.
A mysterious ship has washed up on neutral grounds between the mainland and the Southern Icefields. Its faded blue flags pose the question:
who exactly owns this ship — Ice or Water?
Icewarden has sent a Marine Investigative Force to delve deep into the bowels of the vessel, hoping to unveil its history and settle this dispute. Help us by sending in dragons to search for clues! But be careful, we hear there are
ghosts among the cabins and storage rooms...
All caps title edited by @JCStitches in accordance with the Forum Code of Conduct.

Zeph || FRT +3
He/Him/They/Them
@GrecianZephyrus is me
Ping to get my attention
Owl by enivrec

ooo

ooo

ooo

ooo

ooo

ooo

I'm going back
to my Home Planet
Badge by Spookery