... and you not sure if he really looks good or you just try to justify your decision.
Anyway, this expensive boi is done, bought him for 4kg. I did not expect him is so hard to dress with that classic brown/yellow light theme, turn out copper is not an easy color to mix-match.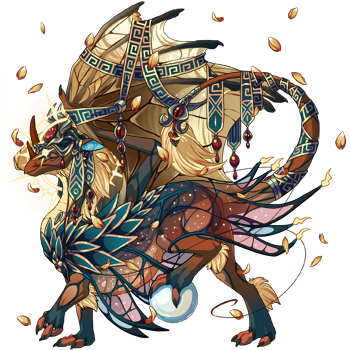 He looks perfect with my favorite familiar, his BG story is also done so while I'm not 100% satisfied with him
despite spending a whole Sunday to scry and dress him up.
I'm not gonna change him anytime soon.