So, I just picked up this boy.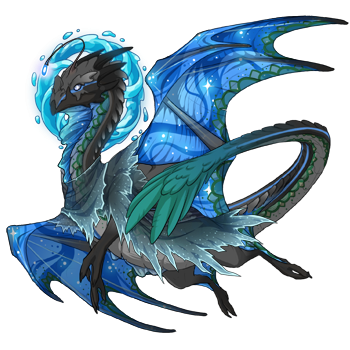 The owner didn't want him, but I came up with a gorgeous scry for him that I fell in love with, so I asked for him and the original owner obliged. So, now I'm saving up money to make him this:
I've even started developing lore for him: He was born blind (his ice rare eyes look like he has bad cataracts on his adult form?) and he uses echolocation to find his way around. He eventually develops a mutual fascination with dolphins through their use of echolocation and becomes a sort of dolphin whisperer. His mimicking nature as a Nocturne helps him to fit right in with them, becoming assimilated into their group and becoming one with the dolphins.
But, there's one thing missing:
he needs a name.
So, any ideas?
I subscribe to every thread I create; you only need to ping if I'm posting on someone else's thread. I do enjoy notifications though!
http://www1.flightrising.com/forums/drs/2705202/