Seasplash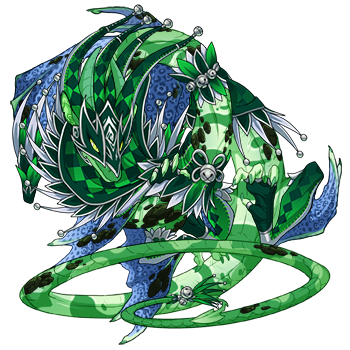 Ashghost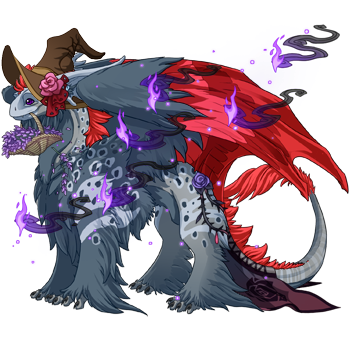 Harper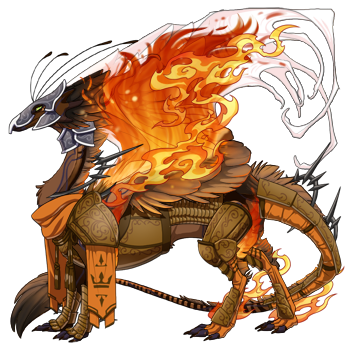 Harper was taking deep breaths after what happened, being attacked by Kaleena, who's usually cool and emotionless, then the sudden appearance of the starry Nocturne.
Ashghost was the 'leader' of the trio by default as the eldest and was trying to calm Harper down too, while never taking eyes off the once giggling (and creepy) Nocturne in front of them.
Seasplash was thinking and considering options about who could be the dragon the mimic 'bonded' to.
The Clan Lair had fallen at the Clan Nocturne's very claws. There are quite a lot of Nocturnes, including Kaleena, and the first one who seemed to have been noticably affected was Kaleena's nephew Shiho. Who knows what happened to the eggs they had in the hatchery! They had to end this mimic's reign of terror!
"Any ideas there Seasplash? We could really use one." Ashghost gulped, satisfied with how calm Harper was now (he was pale-faced and sweaty but that wasn't as bad as before). "Who last left the Lair? Might be them. Or who collects the most 'valuables'?" She was trying to prompt some ideas, but this only got her an even louder 'Hmm...'.
"Someone might wanna check on Skylar if it's trinket gathering."
"But Skylar was affected by the mimic like every other Nocturne! Not her."
"Maybe it's one of US?!" Harper and Ashghost facepalmed. "Nope. Not one of us. Then... maybe on Riveros? She's always looking around for stuff to sell, familiars, trinkets and gadgets for Kaito to mess with... KAITO! Of COURSE! He tampers with things, maybe the mimic didn't get to effect Riveros but it got to Kaito instead!"
"That's a plan! Great thinking Seasplash, are you SURE your not related to Cerulean? He is the resident options and ideas expert." Ashghost grinned, giving him a pat on the back that seemed more like a shove (she is bigger and Seasplash is way younger).
————
And it seems he was right! It was Kaito indeed who the mimic bonded to. He, or the mimic, had set up traps all over his Laboratory! Amber-sap buckets that solidified on contact, quicksand, falling pits, explosives, needles and arrows tipped/filled with some liquid they knew they shouldn't have in their bloodstreams, and it seems the mimic had hidden itself as Kaito's new cauldron! It attacked them, but being closest to Harper, who wore an almost full set of armour (the tail wasn't protected), he attacked him again and the easily scared Skydancer shrieked and slammed into an empty, smaller cauldron with amber sap and the mimic was trapped inside it.
"Wow, didn't he know the trappers trap can trap the trapper? As that crazy person or dragon once said?" Seasplash smirked. Harper and Ashghost were clueless to what he was talking about. "Nevermind!" He yowled as Kaito sprang right at him, striking at a vital spot that was covered in gembond scales. He recoiled in pain.
"Harper hold him down! Shouldn't be THAT hard! He's the smallest dragon in the Clan! I think." Ashghost said, turning to the cauldron. "How do we defeat a mimic?"
She says, just 'accidentally' destroying the cauldron. "Umm... was I supposed to do that?" Even if it wasn't, thank the eleven that Riveros herself showed up and took care of the mimic for good.
The Clan suffered many injuries and a lot of damage... but hey! It's the Twisting Crescendo, where wild winds could tear their Lair apart any day... they would recover from this, just a few angry mothers to deal with and a SAFE new cauldron for Kaito's potions. The eggs were also recovered in a safe and healthy condition!