Banner by : @
Heavyroads
Alrighty then Ladies, Gentlemen, Dragons and everything inbetween welcome the my special lil thread!
As you can probably tell from the title I managed to get my grubby little hands on a roundsey dragon! and, if you would like to join me, together we are going to go on a great big scatter adventure!
There will be some fun and games along the way and definitely some disastrous looks but with hope we will end up with a beautiful boy at the end.
So without further ado let me introduce you to the man of the hour...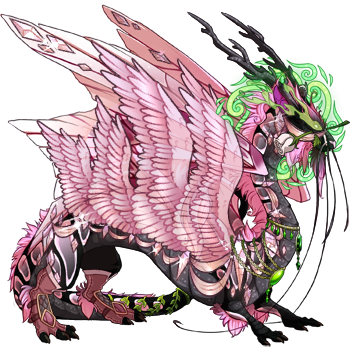 (If he's got a skin on it means that he's really ugly right now ;) )
So whats the plan?...
The current plan is to scatter until we get a triple but I would settle for a super pretty double (XXY or XYY) but I'll be honest I'll be super picky with what colours I settle on :')
I'm planning on scattering in batches of 10-15 possibly up to 20 at a time and I will be recording them in this thread every time. I have a batch of pinglists for various things. If you are interested in being pinged then add yourself to the pinglist above or ask me to if you cannot access c:
What is the current scatter count : 165
Contents :
Scatter progress so far
Games
Pinglist
Roundsey dragon FAQs
Scrys of all of the scatters so far