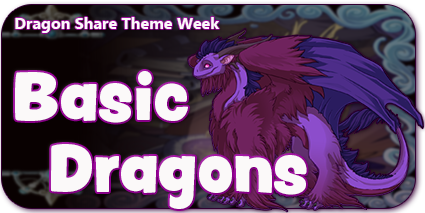 Do you have a dragon with basic genes, one that you don't want to gene, leaving them just the way they are? Or maybe you removed their genes so they would be basic dragons?
If you do, this is the Theme Week for you!
Share up to three (3) of your favorite basic gened dragons
and tell us what it is about them that makes them special!
Click here for this week's discussion thread and Autumn Dragons spotlight.