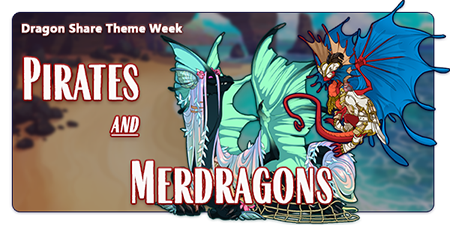 Ahoy mateys!
It be the week of the pirate here at Dragon Share Theme Week! Ah, but it not be pirates alone!
Pick one (1) pirate dragon from yer lair and one (1) merdragon to share.
Be sure to add some lore if you can - how do they know each other? They be friends or enemies? Or maybe there be a romance between 'em...
If you don't have lore or pirate apparel or merdragon-esque apparel, that be okay, too! Stop by the
Dressing Room
before sharing yer dragons!