Long title because I have no idea how to describe it, but I was looking for a tarnish/dark green range dragon and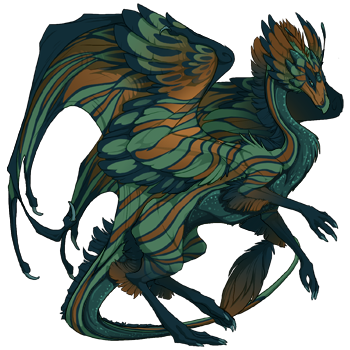 The blue-ish parts of pin and trail sort of match(not in a "same color" way but a "goes well together" way! It might just be my computer but it's so pretty looking to me. I originally wanted tarnish cherub but now I'm not sure, maybe keep trail with it to compromise.
Anyone else with strange matches between colors and their accents?