Oooh, terts are hard, I like so many of them.
I usually have a bias towards the new genes and filigree is no exception. SherKhan's sand tert was so difficult he didn't have one for a long time, then runes worked, but filigree is even better on him I think.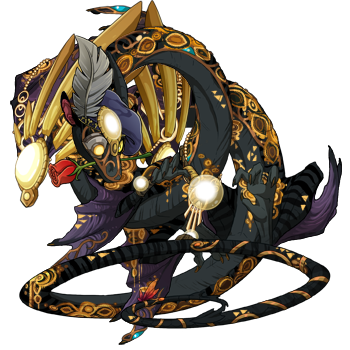 It's not as popular but I like smoke too, it blends the colors together so nicely. Kahyah is my custom progen and I think it breaks up the giraffe pattern of her primary in an interesting way and looks like banners flying on her wings.
Runes is a favorite too, JadeEmperor wears it best in my lair, so shiny and glowy.