#3: Stripes
When all else fails, a simple gene will do. Stripes can perfectly fill that role, being very simple and still pleasant to gaze upon. When I don't have an idea for a fandragon's secondary without it being Basic, I choose Stripes and call it a day. Even when simplicity isn't needed, it can perfectly fill the niche of a pleasant pattern that some genes just don't provide.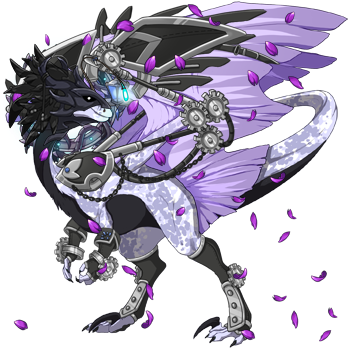 #2: Spinner
Spinner can and will bring out a dragon's true color and complexity, on every color from Ice and Pearl to Shadow and Sanguine. It doesn't even matter what it's paired with (usually best with other cauldron genes such as Pinstripe) to really make a color pop. At one point, this was actually my favorite gene in FR, until I realized "Maybe you should shower some love upon some other genes than Spinner, it's painful to get." And so, I spread my love, yet still appreciating Spinner.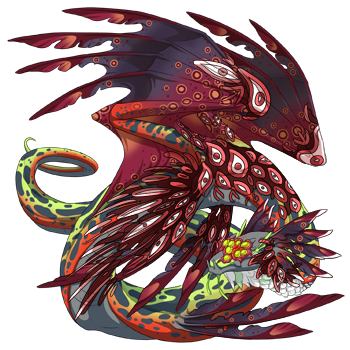 #1: Facet
My favorite secondary is actually Seraph, but there's one problem with that: I don't have any dragons with that gene. Either way, I absolutely love Facet. It doesn't bring out unique accent colors, which can help with colors that have horrible accent colors that just despise their color. Seraph is cheaper and more versatile, but Facet can be even better if pulled off right, and a single thing to tell you how to pull it off right: XYX. XYX dragons work very well with Facet, considering Vulstra here. She pulled it off. She pulled off a crystal/facet flawlessly.