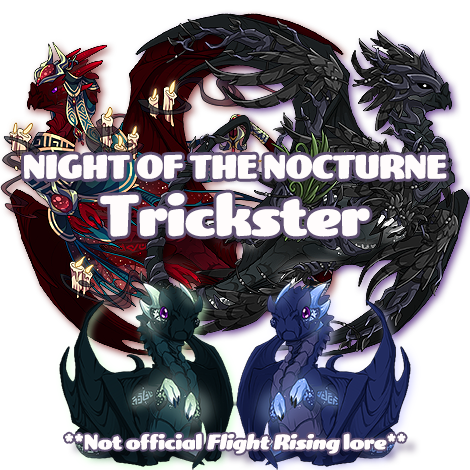 ---
Story/Prompt
The scholar
faced the direction of the setting sun, their eyes lost in thought.
"Boils."
At the Observatory, being granted the right to choose your research, explore your own theories was a rite of passage. A formal acknowledgment of your dedication, discipline, and achievements in the world of academia. Unfortunately for this scholar, the initial heady rush that often comes with newfound freedom caused a critical failure of discipline.
With a great sigh, the dragon realized they would have to stash their findings somewhere and head back to the Observatory. "Maybe I can sneak in without anyone seeing me. Leaving for the Tangled Wood without any way to carry delicate findings - or food…" their voice trailed off as their stomach voiced another protest about its empty state. Foxfire Bramble was definitely not a place for food.
"I've put this off long enough. I'll hide them and get back as fast as I can." It took some doing but the scholar was confident the fragile plants were well hidden. These plants pulsed with a magic not known to the Observatory. The scholar theorized the unknown magic was that of a mysterious Nocturne clan that allegedly appeared the previous year across Sornieth. Only a few dragons believe they ever existed and they claim Sornieth would have been destroyed without the nocturnes. Not only did the scholar believe, they were certain the existence of these dragons could be proven and they would be the one to do it!
The scholar stretched their wings, ready to take flight while lost in the thought of academic glory and completely oblivious to the tangled vine slithering out from the trees towards them. It wrapped itself up their leg and just as the scholar registered something was very wrong, the vine yanked them off their feet, pulling them back into the gloom.
When the vine stopped, the scholar attacked, desperately trying to pull it off their leg. As they pulled their leg free they heard a low growl in front of them. The vine snapped tightly back around their leg and something landed on them. Pain shot through the scholar's shoulders and down their wings.
"My wings...what did you do…" the scholar gasped.
"I could kill you now, if you'd prefer." The voice was hoarse, quiet, and there was no mistaking the cold fury driving their attacker. "Imposters do not deserve mercy.
Where. Is. Thana.
"
"I don't know who or what Thana is! I'm from the Observatory, I'monmyfirstindependentresearch -" their voice cut off when the lancing pain shot down their wings again.
"
You found our magic.
Only dragons of my clan or the mimics and imposters can." Pain in the scholar's shoulder was replaced by a crushing grip around their neck. "You are not of my clan and our magic cannot be detected by one who doesn't know who we are.
We made sure Sornieth forgot about us
," the voice hissed.
An odd mixture of terror, excitement, and joy washed over the scholar. "It's...you...my...theory...was...right!"
The grip on the scholar's throat lessened as the nocturne's resolve wavered, allowing the dragon to breathe freely. The scholar inhaled quickly before continuing, "Yes,
yes
, you're almost right! Most of Sornieth forgot about you! But not all of us. At least not completely. I never could seem to grasp the threads of my own memory but I believed. I've been interviewing dragons across the world, gathering their memories. That lead me here and
I was right!
"
The mysterious dragon's weight slipped from the scholar. A faint glow appeared and they were able to make out the crumpled form of a nocturne female lying next to them. The nocturne was covered in an armor of black vines and branches.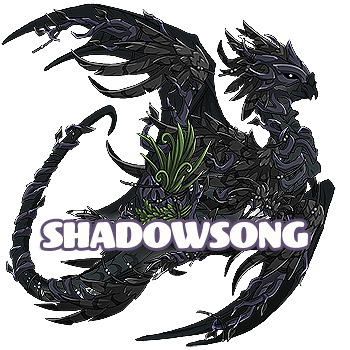 "I am Shadowsong," she said weakly. "I see now you are not one of
them
. The excitement, the earnest tone I hear in your voice is genuine." The nocturne struggled to rise. "Sincerity is an Imposter's weakness."
Shadowsong!
"You're
the
Shadowsong?" Fear creeped into the scholar's heart. The legendary nocturne was severely injured, physically and magically.
What did this? Who could do this?
Shadowsong nodded. "And it appears I need the help of a Sornieth youngling again. Thana has fallen in with the mimics and imposters. Worse, she has two Singer hatchlings with her. Voidsong and Nightsong are the first two born to our clan since my own hatching."
"Singers?"
"Our clan exists for the purpose of guarding Sornieth from the mimics and imposters, but we are still nocturnes. We could still lose ourselves to dragons around us or worse - the very creatures who would destroy this world. Singers are nocturnes who are able maintain our independence, ourselves, and thus our clan.
"Thana and I are from the same nest. They thought she might be a Singer but her independence never manifested. I didn't realize the resentment and anger she carried until it was too late. I found them here four days ago. The hatchlings were hiding in the bramble, terrified and confused. As I was coaxing the little ones out, Thana,
my sister
, attacked me from behind. My own sister..." Shadowsong trailed off.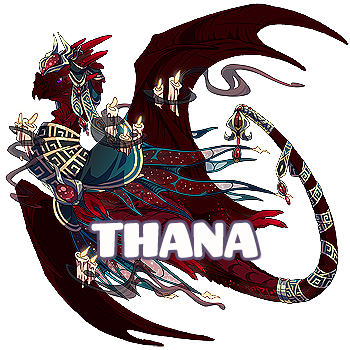 The scholar's eyes narrowed. Something wasn't adding up. "Had your lair been invaded previously? Or was she an imposter? A mimic? Influenced by them?"
"No. I would have known immediately," Shadowsong responded, her voice hard.
"I apologize, I didn't mean to insinuate you were lax in your duties. It's that I don't quite understand how this could happen if she isn't a Singer. If she wasn't an imposter, mimic, or manipulated by their magic, why would she leave the lair with the hatchlings in the first place?"
Shadowsong gasped. "Sornieth is in more danger than I thought! If Thana is a Singer, she isn't being influenced or controlled by our enemies. She's willingly allied herself with them. You must hurry! You must find her and stop her!"
The scholar shook their head, alarmed by what Shadowsong was asking them to do. "I'm just a scholar, it's not possible! How could I go up against mimics, imposters, a dragon with unique magic who would attack her own kin? I'd be slaughtered! I am not a warrior."
Shadowsong smiled weakly at the scholar. "Oh my dear child, you underestimate yourself. You are an Observatory-trained dragon. You located and identified Singer magic. Even for one who knows of us, that takes exceptional skill and instinct." The nocturne wobbled on her feet, the glow from her runes dimming. "And as you can see, it's taking everything I have to stay upright, to heal. I am the only Singer our clan can spare and right now, I am useless."
"But…"
"
Thana is a rogue Singer.
She likely has control of the mimics and imposters. My sister is in possession of two untrained fledgling Singers.
You
can find Singer magic. And you don't have to do this alone. Didn't you tell me you've been interviewing dragons who remember us?
Find them
. Sornieth depends on it."
---
Details
Select
three (3) dragons
to share with this week's theme: The scholar and their
two (2)
allies.
Who are their allies?
Are the allies fellow scholars? Magicians? Warriors? Thieves?
How did the scholar convince them to take on such a dangerous and possibly deadly task?
Find Thana, find the hatchlings.
Do they succeed?
Click here for the discussion thread. The Stolen Eggs spotlight will be in a future Community Update.
As always, theme week lore is NOT official Flight Rising lore/canon. So have fun!