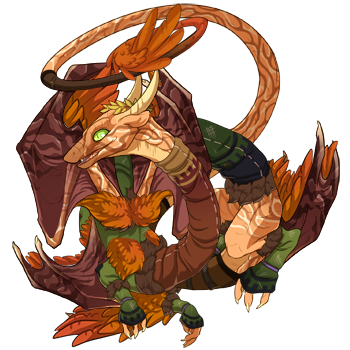 Haru, meaning spring in Japanese, is easily the friendliest dragon in her Clan, which is saying something, because most of them are so friendly they'll eagerly let a stranger stay with them for a bit, or even forever if the stranger likes it there. Haru has a knack for befriending every new dragon that comes along before anyone else can.
Haru, along with Natsu (summer), Aki (autumn), and Fuyu (winter), make up the little group in her Clan that are known for being named after the seasons, and they are also known for being the friendliest dragons in the Clan.
Haru's life is all rainbows and sunshine.