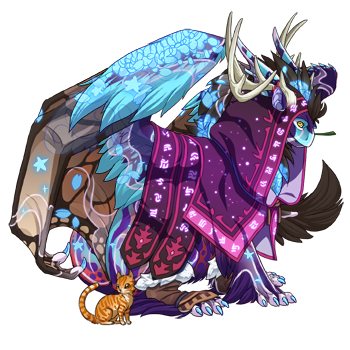 Not the youngest physically, Beautiful Dreamer is a dragon young at heart. For a long time he was my Arcane representative, but now focuses on his more valued profession, a dragon who can see in his dreams, and put those strange nocturnal visions in order.
He is more easygoing than his militant and literally bloody-minded father, Meiville, and less ephemeral than his mother Fire Sermon. He seems to be cursed with having a battle-ready family, with a mate winning 22 rings, his daughter and granddaughter and great-grandchildren reaching anywhere from 4 or 5 to 12.
And of course, his father. The one with the flesh-eating butterflies...