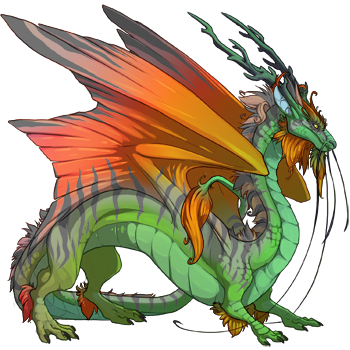 Though Tsubu is far from the clan's oldest—in body, anyway—he can jump spans of centuries with a single step. The result of a scatterscroll gone terribly (right?) wrong, Tsubu's time-jumping ability gives him access to the ancient past, where he has sworn never to go, and the distant future: not that anyone knows how or why.
His favorite time to visit is that which is about to come. He likes to check up on the next generation, check out the gadgets and inventions headed the clan's way, see who wound up nesting with who. Not that Tsubu shares any of this information with his clanmates when he phases back into their time.
Tsubu, unlike
some
dragons, does not kiss and tell.