Winners' Announcement on page 84!
"WHOA! Watch out!"

A Pearlcatcher comes winging over. Landing, he beckons towards some clear space off to the side of what looks like nearly-assembled floats.

"You're early! Welcome to the Sunbeam Ruins. My name is Apollo," he says, settling down against a pile of boards. "Sorry, we're almost done -- there's been a bit of trouble over by the Hewn City, but don't worry, nothing that should interfere with the parade. Just...don't go near the Hewn City."

He coughs and looks away. Perhaps coincidentally, he shifts his body into a beam of light, making his crystalline scales sparkle.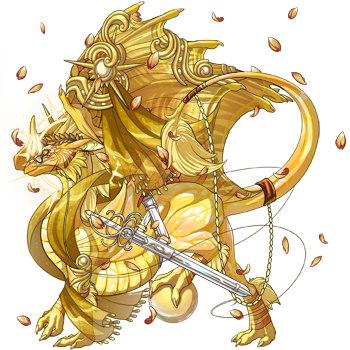 "But I'm glad you made it!" the Pearlcatcher continues. "We're really excited for the parade this year. It commemorates some particularly significant Pearlcatcher history--"

"Legend!" an Imperial interrupts.

"History," Apollo repeats. "Anyway. We're glad you're interested in participating in our celebration! We've got the rules posted over there. The floats are almost finished, and ready to have you join your particular themes. I can't wait to get started!"