Sorry, this is closed. I don't feel up to running it anymore and i don't know what to do with it.
Greetings, sorniethlings. I and @Dragonheartnight have great news to bring you-The end is nigh. Spirals have discovered the wonders of coffee, and gained saucer stare eyes. Soon the power of the saucer swarm will bring about a caffeine-addicted saucer-stare spiral apocalypse-SAUCERAGNAROK!
(the gif below is by @
Star
)
I AM THE BRINGER OF SAUCERAGNAROK! SPREAD THE WORD! JOIN THE SAUCER SWARM!
If you decide to join the glorious saucer swarm, then this is lady Borealis, lord Nyx, and Nyx's bodyguard/assistant Allen. they are the true leaders of the saucer swarm.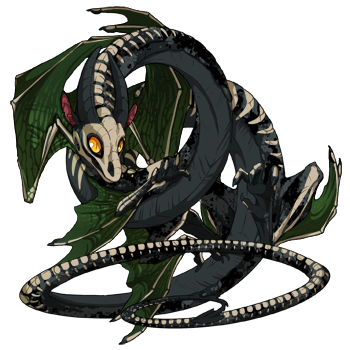 For those of you that join the swarm, PRAISE LADY BOREALIS AND LORD NYX! Now pick up a coffee at your nearest crossroads and get to bringing about sauceragnarok! For the rest of you, pray to whatever god you serve. We are the saucer swarm. You will be assimilated. Resistance is futile.
(If you join the saucer swarm then it helps to have a spiral with saucer stare somewhere in your lair. Even better if it's your avatar and/or they have something about it in their lore. Bonus points for putting the saucer swarm picture from the top of this post in somewhere and/or photoshopping a cup of coffee into your dragon's hand. But none of those things are necessary. Also PLEASE ping me if you want to join the pinglist and specify that's what you want.)
(This whole thing came from this thread-
http://www1.flightrising.com/forums/frd/1822211/1
)
Spread the word of sauceragnarok! Assimilate more to the swarm!(Banner also by @
Star
)
Code:
[url=http://www1.flightrising.com/forums/frd/1823537][img]http://i.imgur.com/J8Ks7hu.gif[/img][/url]
A signature button thing, thrown together in paint by me.
Code:
[url=http://www1.flightrising.com/forums/drs/1823537/1][img]http://i.imgur.com/MNK3Zqg.png[/img][/url]
---
Swarmling Of the Month
A blue spiral stumbles his way into the thread, a cup of coffee in claw. his hands are so jittery that he's having trouble keeping the liquid in the cup.
"Every since Taza told me about this stuff, i've been getting work done insanely quick! Just imagine how much the clan could get done if they tried this! i don't know why we haven't spread this around sorneith by now!" He pulls out a To-Do list and promptly adds : 'Give coffee to entire clan'
Previous Winners



---
Each month, on the first day of that month, a new saucer swarm dragon of the month is chosen. The prize for this event is an iron chest.

Swarmling of the month rules:
1. To enter for swarmling of the month, PM or ping me a picture of the dragon you wish to submit.
2. The dragon must be a saucer swarm dragon.
3. Make sure to include and RP quote from your dragon stating why they should be chosen (Example: "I converted my entire clan by putting coffee in everything at a party!") in your PM/Ping.
4. A dragon that has already been chosen as swarmling of the month cannot be submitted again. A dragon that has been submitted but not chosen may be resubmitted as many times as you want. Think of it like the holiday skin contest rules.
5. Include the phrase "Wandering Spider" somewhere in your message so i know that you probably at least skimmed the rules.
6. Make sure to specify in your PM/Ping that you are entering this dragon for swarmling of the month.
My Dragon Search Thread