(I've been needing to get one of these done, so we're going to read about our dragons that have names beginning with F today)
Bio Day:
Fable wrote:
Fable is often considered to be a good friend, usually upbeat and energetic. He's quiet when he's supposed to be, but is mostly a wonderful nerd who'll grin at you and start quoting the latest Percy Jackson books whenever he sees anyone with ears. Fable seems to have an unexplainable bond with a Slight Eyewing, who has watched over him since the second he hatched. There is probably a deep, meaningful reason for this, but Fable doesn't care. He cares about that new movie that's a sequel to one of his favorite book series coming out in a few months.
That
, obviously, is something to think about and needlessly ponder for days on end. But never mind that. Overall, Fable is an adorable precious cinnamon roll that deserves to be loved. Even in the darkest of times, he'll be the friend that helps you to your feet. Oh, and, will probably ask you to read Wings of Fire or Harry Potter or something.
Fog wrote:
Fog's origins are a complete mystery. She merely burst from the fabric of reality one day, speaking of unseen dangers. She's quite unusual, even to the point where she might not even be a dragon at all. She doesn't need to eat or sleep, and doesn't seem to be able to get injured. Most of her body is partially transparent, save for the electric blue wings and mane that match her eyes, which remain completely solid. Fog can turn into her namesake at will, drifting into the air and slipping through miniscule cracks like some creepy sentient smoke. Her true age is unknown, though she looks like a normal dragonet most of the time and seems to have an understanding of many curious, mystifying things.
Fog also loves chocolate fudge, though she doesn't know it yet ;)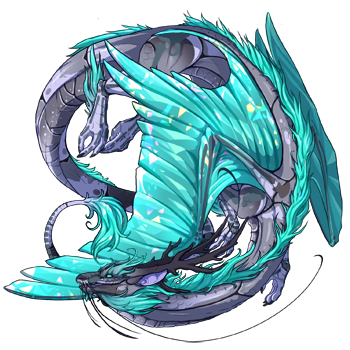 ---
@AmberHive @mayanaz @Spottedleaf125 @Skyeset @Moon314 @WildRose42 @CleverDual @Firedawn @Dragondreamer @Shadow104 @ScaledBookworm @LuminusPrime @Dragonfruiteen @DragonMist @Shadowhunter43 @Digimon11 @Avu42 @MythicalMemeLord @Vyxen @VioletEevee @Verdant @Sanddollar @Faolyn @Bluebirdi3 @ThornOfStorm130 @ObsidianMage @Petall @TropicalDiamonds @fenshae @Birdleap18 @SpiceCookie @Catkidemma @WOF2012 @L1llysage @RiaFire11 @shirotsubaki6564 @TruthandLies @NovaBorn