Welcome to The Plagued Rose:
I am a collector of old dragons and I love to breed them to see their hatchlings.
Some dragons are matched in pairs with names from songs, movies, books, environment, nature, space or other matches that i find goes together. The dragons look and their bio does not always reflect from the character which they have their name from.
Other dragons are named after their job or role while others again just have names which I like the sound of.
My hatchery reflects the pairs I have and are mostly a way for myself to keep track of the dragons I have for breeding. Though you are welcome to take a look at it , and I would love to add you to any pinglist you may wish.
I am in the progress of renaming and scattering many of my dragons. When a pair is done to my satisfactions they will get a breeding card, but until then the pair will have either a scatter scroll beneath their pairname or a note.
Breeding:
All hatchling will have plague eyes as I do not rent nest due to the fact that many of my dragons are low digit dragons.
All hatchlings will be named as I do not like unnamed offspring in my dragons offspring list.
Hatchlings for sale
Are listed on the first post after this. Or click
here
to get to the hatchlings for sale
All hatchling will be on ah the same day they are born. I´m always open to haggles so just pm me if you see a hatchling you would like. Due to space and food issues the hatchlings will most likely be exalted the day after they are born if they have not sold.
Pairs
Pairs are posted beneath the available hatchlings list. Or click
here
to see the pairs.
Note: I might change a pairs gene so let me know if you prefer a hatchlings with the genes you see on the current card
Please ping me to be added to a ping list.
Art Credits:
Skull and roses by
Mibella
, Rose headers by
DogiCrimson
and dividers is made by
MsBarrows
Pinglist
The Plagued Rose Hatchery uses a ping list system, without any obligations of reservations. It cost nothing to be added to a pairs pinglist, or to the general pinglist. The ping lists are first-come first-serve.
Wishlist
Wish list (in no particular order):
*scatterscrolls
*Cleavers
*Ravenskull Broadswords
*Katanas
*Crown of Bones
*Sly Glances
*scavengers tatters
*Burgundy bandanas, Black & Red bandanas
*black, red and brown birdskull head, wing and necklace apparel
*Corsair's Seaspray Cap & Swashbuckler's Seaspray Cap
*Swashbuckler's Cutlass, Corsair's Rusty Cutlass, Privateer's Cutlass
*Black and scarlet wooly apparel
*Seafeares and raiders fur apparel
*Moonglow thorns
*Maroon and bloody wraps
*skeletal chimes
*Sanguine Plumages
*Sanddune Rags
*Carapace Arms
*Chasmcrawler's Arctic googles
*all of the veteran scars
*Boneyard tatters
*Crimson, Chestnut and Inkwell feathered apparel
*Windbound plumage
*Red, white, brown and black roundhorns
*Bloodscale apparel
*Solidscale apparel
*All snakes
*All toads/frogs
*Raven Wood apparel
*Sepia Wood Apparel
General Pinglist:
Keep in mind that i have a lot of pairs and i don´t breed them all regularly; and some pairs i only breed on request. So if you want a specific hatchlings its safer to be asked to be added to a pairs breeding list.
The general pinglist:
@
topazsunset04
@
Blushunt
@
Saraceaser
@
Ambitious
@
Ysdaar
@
Marmite
@
WillOWhisp
@
Superbia
@
jellophish
@
Enju
@
CosmicAnomalies
@
SpaceHeart
@
candyninja101
@
tarKrieg
@
heart
@
Sebriniel33
@
Scriniarii
@
suesue
@
XiangEr
@
LordNibu
@
blacklakritz
@
Ritrosity
Specific pinglists:
Lumino & Kia
@
InHeritent
@
AquariusStudios
Berry pinstripe w/ red bee and beige capsule but ping for all
Canvas & Brush
@
FrostedCold
Batman & Robin
@
jedinikina
Jupiter & Mars
@
Sebriniel33
jaguar hatchling
Mosquito & Leech
@
AquariusStudios
Nahash & Nathaira
@
AquariusStudios
Scroll & Paige
@
AquariusStudios
Fable & Fiction
@
AquariusStudios
Gravel & Pebble
@
AquariusStudios
Indy & Marion
@
AquariusStudios
Fritz & Akela
@
AquariusStudios
Eidolon & Cas
@
AquariusStudios
- copy of Eidolon
Hargrim & Vixen
@
AquariusStudios
- copy of Hargrim
Cloak & Dagger
@
StormyLove2002
Locket & Pendant
@
Draek
Cosmos & Nebula
@
Draek
@
Dewclaw
@
Mythnomer
Perry &Jordan
@
Chiad
- capsule female. Free hatchling
Associations and Affiliates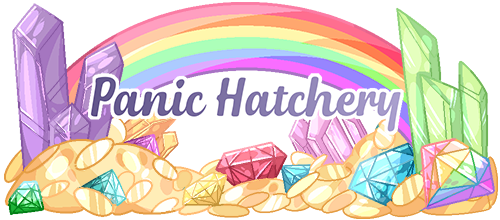 Old Dragon Collectors Association