Hello!
KrystelPhoenix and I have a bunch of hatchlings and dragons that we'd like to sell. All the dragons are on the AH but if you want one for lower, then we can do that (just not too low). A mix of gems and treasure can also be paid for one dragon. Our gem to treasure ratio is 1:1000.

RULES

1. First come, first serve.

2. Exalting/Reselling
You can exalt and resell all dragons from @FrostWing6, but cannot exalt or resell any dragons from @KrystelPhoenix (you can once you breed the dragon at least once).

3. Holding a dragon
If you need one of us to hold a hatchling/dragon we will take them off the AH and hold them for only 3 days for free. After that, you have to pay 2kt/g per every extra day. Holding a dragon that has not hatched yet will be 5kt/g

4. Pinging
Please ping us as we're not subscribed to this thread.

5. Trading
We both will trade the dragons we are selling for the items/dragons on our wishlist. Please make sure to check with us before you send the trade!





DISCOUNTS
(Discounts don't stack)

Ice, Nature flight, and Lightning flights: 15% off

Newbies: 20% off

Dominating flight: 10% off

Friends or Affiliates: 15% off

Birthdays: 10% off

Make sure to tell us if you fit any of these discounts, as we won't always be checking.






Currently Nesting:

(@FrostWing6)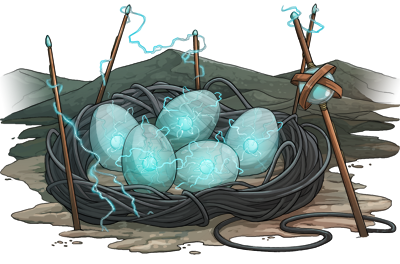 Codes:
Code:
[center][url=https://fontmeme.com/calligraphy-fonts/][url=http://www1.flightrising.com/forums/baz/2620179][img]https://fontmeme.com/permalink/190406/24d2b2e3deccba8a27879f6b3c30aa2c.png[/img][/url][/center]
Code:
[center][url=https://fontmeme.com/calligraphy-fonts/][url=http://www1.flightrising.com/forums/baz/2620179][img]https://fontmeme.com/permalink/190406/60d17b5a22225bbc5e3b8041d3e34f64.png[/img][/url][/url][/center]
Code:
[center][url=https://fontmeme.com/calligraphy-fonts/][url=http://www1.flightrising.com/forums/baz/2620179][img]https://fontmeme.com/permalink/190406/77fb02663ea4c52cb789ea166896679e.png[/img][/url][/url][/center]

Updates:

February 1st, 2019: Hatchery Opened