---
---
-Welcome To The FrozenSpire Hatchery-
This hatchery is run by SilentFeather, a loyal and caring fae among our lair. She already loved being around hatchlings so decided to start this hatchery to fund our lair's treasure/gems. She has organized everything so it is easy to find and understand. SilentFeather's mate, EternalLight, as well as other dragons, help along the way.

(Note: This hatchery has a bit of lore in it so be sure to keep your mind open!)
---
-Hatchery Rules/Guidelines/Updates-
(Constructed by EternalLight)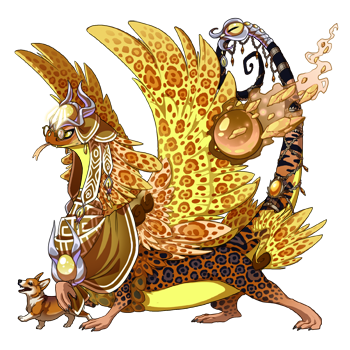 - 1:1000 Gem:Treasure Ratio, for your convenience and mine.

- Rules Regarding Pinglists: If you are added to a pinglist you will be notified once the breeding pair has a nest and then when they have hatched, You are able to be asked to be on a pinglist for specific reasons.

- Discounts: When ordering dragon you must apply any discounts provided with the order for them to work. Discounts stack.

- Payments: I am currently accepting 'Scrolls Of Renaming' as payment since I am trying to rename A LOT of my dragons, so 'Scrolls Of Renaming' is the preferred payment for now. Only if your dragon is at a small enough price, more expensive dragons please just pay in the usual Gem/Treasure.
---
-Discounts-
(Constructed By FrigidWinter)

- Ice Flight = 10%
- Newbies (1 month) = 20%
- Birthday = 25%
- Dominant = 30%
- Nester = 35%
- Friended By Me = 50%.
(More Coming)