Intro + Sales | Payment Alternatives | Lore | Registry | Case File | Graphics + etc
Partially sentient pieces of space are trying to escape the hunger of the Shade by descending to Sornieth as magical energy channeled by The Shifting Expanse's spires, then assuming a draconic form and mixing in with dragonkind.

Will these fragments of the universe seek the safety they so desire? Or does the recent strengthening of the elements have implications that threaten their new livelihoods?
abyss wasp or crystal / clay toxin / copper runes
lightning spiral or pearlcatcher
all hatchlings are 250g or 215kt
(with the exception of ones with Faceted, Multi, or Primal Eyes; prices will be determined if and when they pop up)

PINGLIST: Ping me to be added OR removed.

HATCHLING RESERVES: Tell me what kind of hatchling you'd like to reserve. I will PM you for the baby that fits your specified preferences. You will have 48 hours from the time I sent out the PM to claim your hatchling. If you do not respond in time, the hatchling will be sold to those on the pinglist. No extra cost.


available: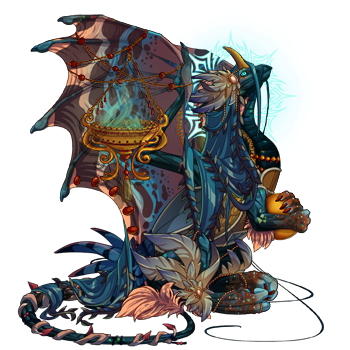 next nest hatches:
August 31


scries of all possible hatchlings:
(unfortunately this is pre-eye update and I will not be providing images of the new eye-type combos)