Nestled on the edge of the Gladeveins along the coast is a rocky lair draped with vines. A shadow speckled Pearlcatcher with leafy green wings emerges from the thick underbrush and dips her head to you in greeting. "Welcome to lands of the Gladekeeper, home to the humble Fernstar Hatchery. My name is Moss. Our nesting grounds are there amongst the roots of the trees," Moss says, stretching a wing out to the northwest.
"Any hatchlings or dragons that are ready to find a new lair are by the beach. Their names are also listed on the notice board behind me. Please scrawl your name on the board belonging to each pair if you would like to be notified of any hatchlings. If you have any questions or comments please get in touch with @
Fernpaw
or any one of us. We are a friendly bunch, but I would be wary of talking to Helios, he is a bit of a brute." Moss mentions this last part in a tone that could most be described as regrettable.
"May the light of your dreams always guide your path," and with that the speckled dragon vanished back into the forest.
So where do you choose to go now traveler?
~~~~~
Rules and Information:
1. All dragons and hatchlings will be in the auction house for a set price, however a clan may setup a crossroads for a desired dragon/hatchling for a price they choose. I have worked hard to obtain some of my dragons, but others I was given. I would like to show the same kindness. Dragons should be affordable for all, so just make an offer and we'll work something out.
2. Some pairs/dragons belong to my sister, @
cmf25
as this is a joint hatchery =]
3. See a pair of dragons in our lairs that you think would make some interesting hatchlings? Let me know and I'll breed them for you, no matter if they are mated or not.
4. See a dragon in our lairs that would go well with one of yours? Message me and we can work something out, regardless if the dragon has a mate or not.
5. Enjoy your stay and have fun! :D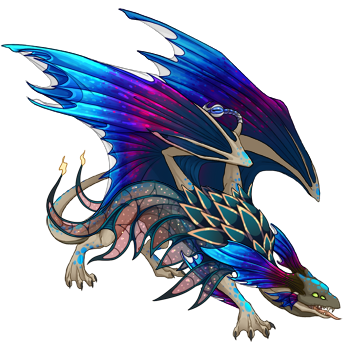 Beige basic/Azure basic/Spruce basic~Male~Gen 1 Anniversary dragon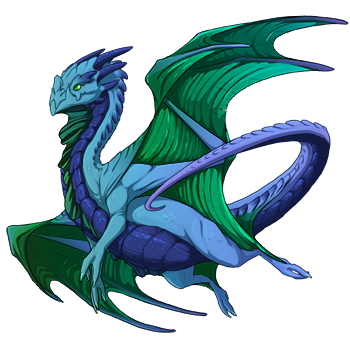 Splash Iridescent/ Thicket Shimmer/Navy Glimmer~Male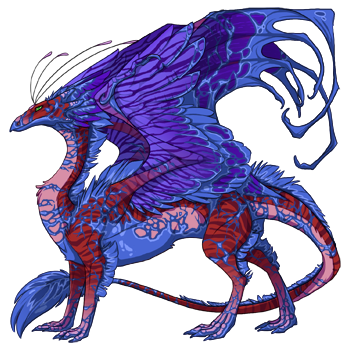 Cerise Tiger/Grape Current/Periwinkle Crackle~Male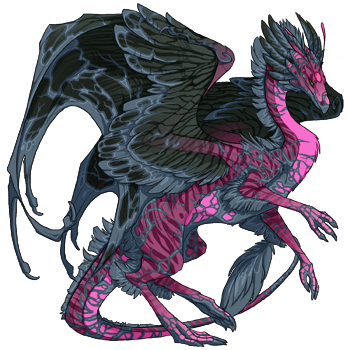 Mauve Tiger/Eldritch Current/Steel Crackle~Female
Raspberry Tiger/Hunter Seraph/Abyss Crackle~Male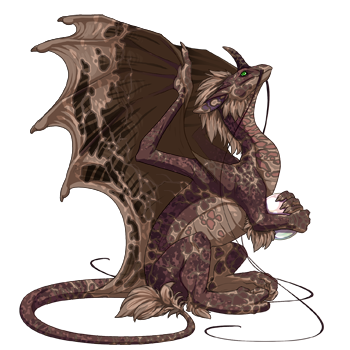 Clay Speckle/Soil Stripes/Latte Crackle~Female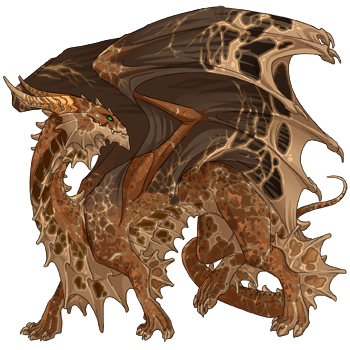 Ginger Speckle/Soil Stripes/ Tan Crackle~Female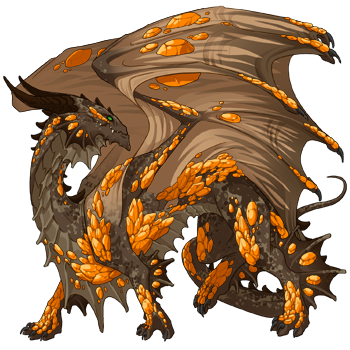 Soil Speckle/Tan Stripes/Saffron Gembound~Female
~~~~~~~These adults are ready to wander from my lair, but will not be in the auction house and should not be exalted. Please send me a message or a cross roads if you are interested. ~~~~~~~~~~
Yuki
Ice Clown/Splash Eye Spots/Ivory Basic~Female
Guillaume
Royal Tiger/Azure Freckle/Forest basic~Male
Chervil
Pink Clown/Storm basic/Ice basic~Male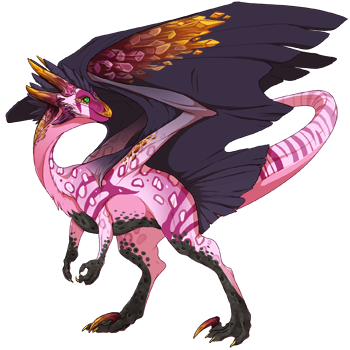 Roen
Rose Clown/Shadow basic/Crimson basic~Male
Vilnia
Silver basic/Purple shimmer/Charcoal basic~Female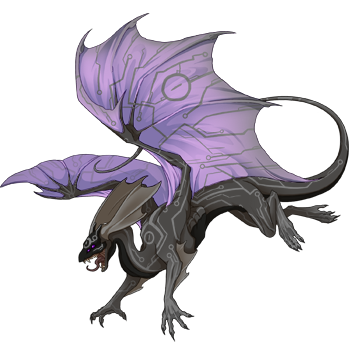 Carrie
Coal basic/Lavender basic/ Grey Circuit~Female