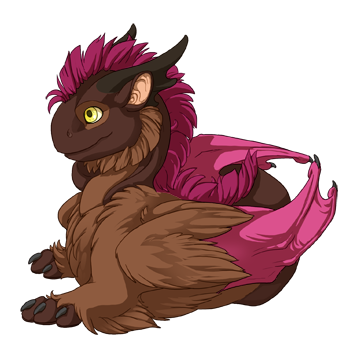 Gratuity (Artist)
Hello! I'm Gratuity. I'm taking over for Atrophy. She's a bit busy right now.
Some people have asked me where my signature art came from, who did it, et cetera. I've been working on it for a while now and I finally think I can start doing it for other people!
Here's how to go about making a purchase:
1)
Tell me what to create and what to make it do.
I'm not too good at walking/running/speaking animations yet but I'm trying. I love flicking/wagging tails, flapping wings a bit, etc. If you want a background tell me what shape and color. (Circular backgrounds look nice sometimes!) I can also do still images.
2)
Please tell me what style of art you want.
This includes Simple FR, Usual (Front View), or Usual (Side View) or NEW Heads! If you want something else, please ask in detail! Examples are available in the next post.
3)
Please give me a reference pic!
4)
Please be patient!
I cannot work on my art on mobile, which is where I spend most of my on-site time. If you see that I'm online, don't pester me with "ARE YOU DONE YET?!" I didn't forget about you, I just wasn't able to finish your art yet!
5)
Please send your payment via Crossroads or messages.
I think they're worth...umm...
at least 5k tr or 5g?
Well, just pay whatever you think is fair. I also would accept anything on my wishlist. I'm also willing to do art swaps!
6)
If you don't like it, tell me what you don't like about it.
Don't just tell me "I don't like it." I won't be able to fix a problem I don't know about! This includes changing the animation, changing the speed of the animation, resizing the image, etc.
7)
Don't ping me. I'm subscribed.
NOTE: If you want to cite me on another site, my DeviantArt is TabbitFrog.
I hope you enjoy!