"Hi there everyone!"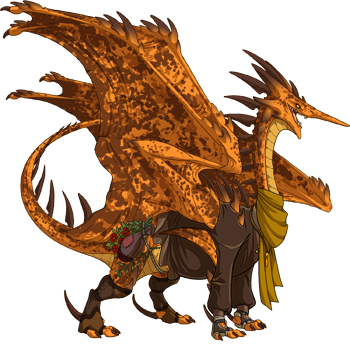 "My name is Doritos!"
The ridgeback waves enthusiastically to the curious patrons who approach.
"I'm so super excited to be doing this. Like, really actually setting up a shop! I thought about it before and now it's actually happening! Anyway, I guess I should explain what this shop is, huh?"
He takes a deep few deep breaths to calm down. They appear to have no effect, but he decides to continue regardless.
"I'm here today because I want to draw you! I'm still practicing, but I think my art is pretty good and I think that maybe some of you might like to buy it! So if you give me some treasure or gems, I'll give you a pretty picture!"