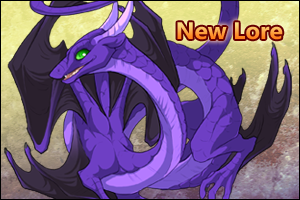 New Lore:
An article about the
Spiral breed
is
now available in the encyclopedia
.
Moderator Application Deadline:
As a reminder, the deadline for
moderator applications
is tonight, July 3rd at 23:59 server time. A big thank you from the team to everyone who has volunteered.
Bug Fixes:
The issue that caused lucky stream not to reset properly during rollover has been resolved.
Cache Issues:
Many users have come forward in the
Bug Reports Forum
with descriptions of issues where their treasure total may be off (or change on page refreshes), or they don't see a dragon that they know they purchased. Sometimes apparel will get stuck, even though it's removed. Sometimes buttons may become unresponsive.
These are likely symptoms of residual data being left in your browser's cache, which can potentially jam up, and cause display problems. We'd like to provide everyone with instructions on how to clear their browser's cache, which may solve issues relating to, but not limited to:
Apparel showing on a dragon when it has been removed.
Treasure/Gem totals changing when moving from page to page.
Buttons becoming unresponsive when they used to work fine.
Unable to reach the forum index.
Getting a 500 error page on some site features.
--> Click here for step-by-step instructions about how to clear your browser&#039;s cache. <--
If you are experiencing anything like the above, or things just seem a bit off,
this is a great troubleshooting step to try first prior to writing a report.