New apparel, bundles, and vistas arrive!
Click here to read more about today's update
A Wild Wearable
The second shipment of woodgarb has arrived. These woodland sets now have a chance to stock in the
treasure marketplace
. Meticulously cultivated branches and brilliant bound feathers mark a dragon of the forest...
Autumn Grove
Frosted Grove

Raven Grove
Sepia Grove
The Blooming Grove
coliseum venue
offers a chance to collect this colorful set:
Blooming Grove
Alchemists l
evel 19 and above
have learned to brew the vibrant blue dyes needed to craft this set.
Create them at Baldwin's Bubbling Brew
!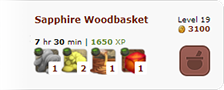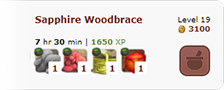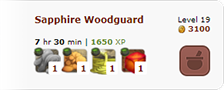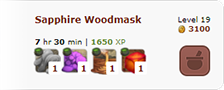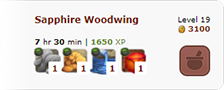 Sapphire Grove
Dragon Breed Vistas
Nocturne dragon vistas are now available in the
treasure marketplace
.
Marketplace Bundles
We have added additional apparel bundles to the
treasure marketplace
for some of our apparel sets that did not yet have them. These items now have a chance to restock in the bundles tab.
Additional Updates
Ask the Team has been updated with new answers.
Dragon Share Lore Theme Week: The Traitor.
Celadon Silk Veils now have a rarity of 3 stars, down from rainbow star. This is to match the rarity of the rest of the celadon set.
The Familiar Coloring Contest submissions closed on November 30th. We are always blown away by the creativity and artistry of our community. We will be announcing the winners and making the new familiars available in January 2018. Thank you for such an amazing turn-out!