TOPIC | This Gene is the Bee's Knees
@Ryos Dunno, but I like the pun the team made :) [img]http://www.reactiongifs.com/r/l0fb.gif[/img]
@Ryos [img]https://i.paigeeworld.com/user-media/1463097600000/55c0155f282ab50a43911048_57353090a50fb8731c5781d9_320.jpg[/img] (couldn't find a good smile/happy image/gif, so I put this Popplio pic here). :)
@
Ryos
(couldn't find a good smile/happy image/gif, so I put this Popplio pic here). :)
@Ryos So cute it makes ya wanna cry!! :') [img]https://media.giphy.com/media/Hwq45iwTIUBGw/giphy.gif[/img]
@
Ryos
So cute it makes ya wanna cry!! :')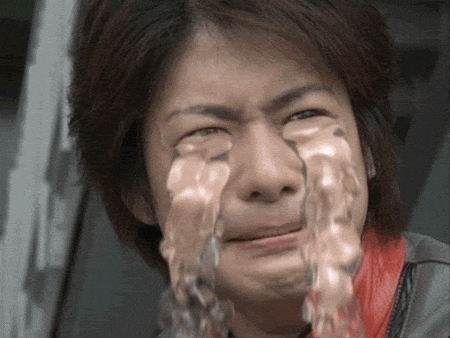 [quote name="RogueHazel" date=2017-10-07 06:06:36] [quote name="Rikamour" date=2017-10-06 21:51:12] I love it!! I didnt see the update and got super confused when I saw one on the AH lol. I thought it was a glitch at first. I'm just wondering how the first people get the gene to get it going for the AH. Do random accounts get a unhatched egg to start breeding or are they started by mods breeding and then selling so it trickles down? Always wondered that since starting up. [/quote]@Rikamour People buy the gene in the marketplace and give it to one or two dragons in their lair, before letting them breed (if it is given to one, the other parent must have a gene of the same rarity to allow hatchlings to pick up the gene from the parent that has it). Then they use a Boon of Fertility (also from the gem marketplace) which allows the nest to hatch immediately. The hatchlings then can be sold, usually for pretty high prices :) this because not everyone can afford to get the new gene (1200g) but they can afford a more expensive dragon with it. Hatchlings of unhatched eggs never have a gene; they are born with basic genes always, so that isn't the case. Hope this explains it! [/quote] @RogueHazel That's a really great explanation! Thank you! :D
RogueHazel wrote on 2017-10-07:
Rikamour wrote on 2017-10-06:
I love it!! I didnt see the update and got super confused when I saw one on the AH lol. I thought it was a glitch at first.

I'm just wondering how the first people get the gene to get it going for the AH. Do random accounts get a unhatched egg to start breeding or are they started by mods breeding and then selling so it trickles down? Always wondered that since starting up.
@
Rikamour
People buy the gene in the marketplace and give it to one or two dragons in their lair, before letting them breed (if it is given to one, the other parent must have a gene of the same rarity to allow hatchlings to pick up the gene from the parent that has it). Then they use a Boon of Fertility (also from the gem marketplace) which allows the nest to hatch immediately. The hatchlings then can be sold, usually for pretty high prices :) this because not everyone can afford to get the new gene (1200g) but they can afford a more expensive dragon with it.
Hatchlings of unhatched eggs never have a gene; they are born with basic genes always, so that isn't the case.
Hope this explains it!
@
RogueHazel
That's a really great explanation! Thank you! :D
@
Rikamour
Like the Liligant gif you added! :)
@
Rikamour
Like the Liligant gif you added! :)