Wild new genes await!
Click here to read more about today's update!
Jaguar & Rosette
A primary and secondary pair are now available in the
treasure marketplace!
Jaguar and Rosette apply a liberal sprinkling of spots and rosettes across the body and wings of your dragon.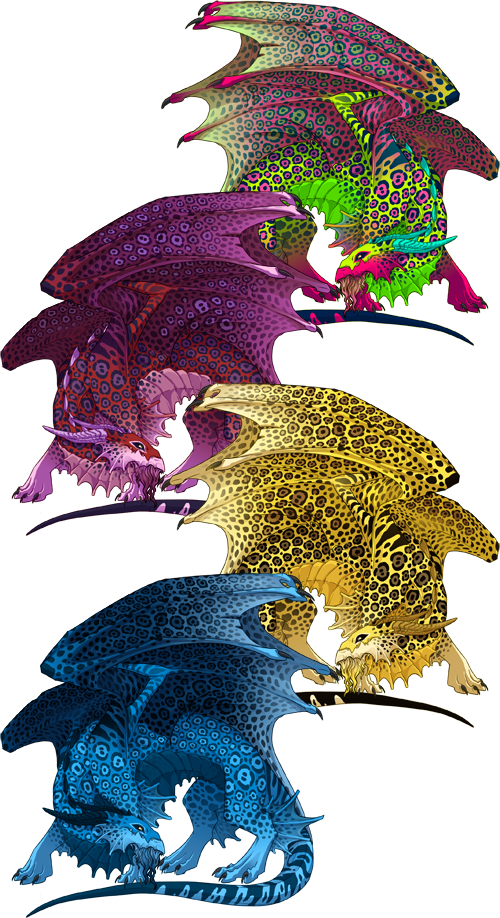 Treasure Vistas
Those who fancy Imperial and Wildclaw dragons are in luck: Imperial and Wildclaw vistas are now stocking in the
treasure marketplace.
Pick one up today to show off your favorite breed!
Gem Vistas
Those who wish to accent their forum presence with the sun or moon have some new options available in the
gem marketplace.
Gathering Additions
Dragon clans with a skill of 31 or greater in
hunting and digging
now have a chance to harvest these new items.
Thundercrack Carnivale 2017 Skin & Accent Contest
The fourth annual Thundercrack Carnivale will begin July 23, 2017. To celebrate we are running a skin and accent contest honoring the lightning flight.
Click here for more information!
Additional Updates:
Vista: Rainy Day, and Vista: Twilight Firefly will be cycling out of the gem marketplace on August 31st.