Baldwin's Bubbling Brew
has become increasingly active, as bogsneak offspring seek to learn of their origins. With their help the alchemical craft continues to expand for novices and veterans alike!
Click here to read more about today's update
Dragon Breed Vistas
Mirror and Pearlcatcher dragon vistas are now available in the
treasure marketplace
.
Gathering Additions
Dragon clans with a skill of 31 or greater in
fishing
now have a chance to locate and befriend these new familiars!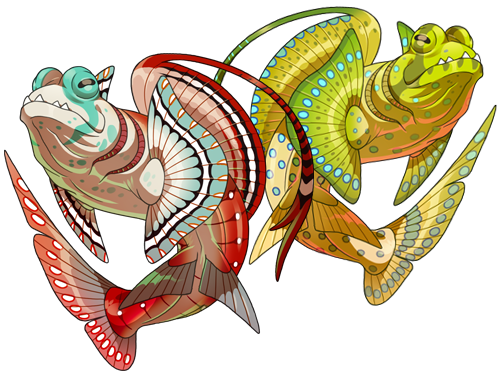 Baldwin's Bubbling Brew
The trading post has become increasingly crowded as new alchemists join Baldwin's ranks. New recipes are available for levels 6-13 in alchemy that will create a plethora of new companions! In addition,
experience
yields for most
alchemy
recipes have been increased.