Magic is in the air as the dragons prepare for Starfall Celebration. Runes have begun to grace the hides of dedicated magicians.
Click here to read more about today's update
Runes: A new tertiary!
Runic symbols emblazon themselves across the realm's most prolific mages. Runes is a new tertiary gene that applies magical sigils across the face, legs, body, tail, and horns of your dragon. It is available today in the
treasure marketplace!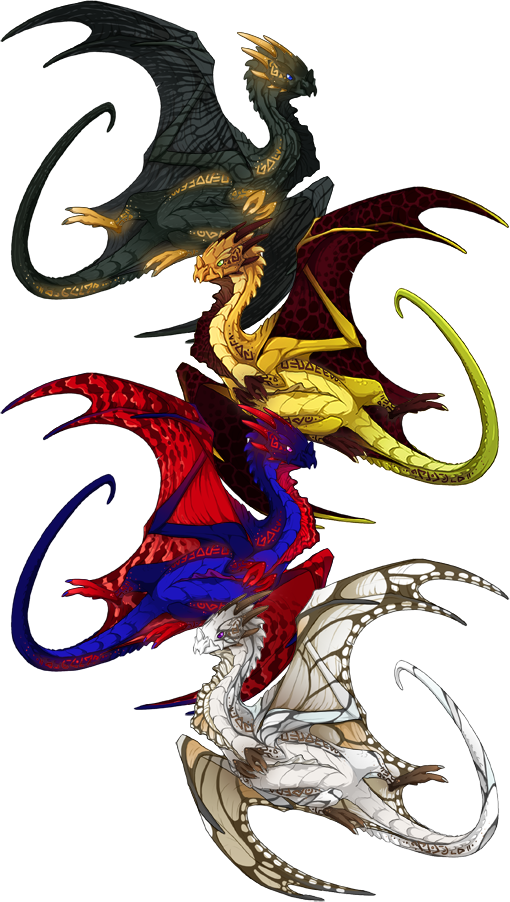 Art Updates
The following items have been given updated art. If you are not seeing the new artwork, please clear your cache.
Gathering Additions
Dragon clans with a skill of 31 or greater in
hunting and digging
now have a chance to locate and befriend these new familiars!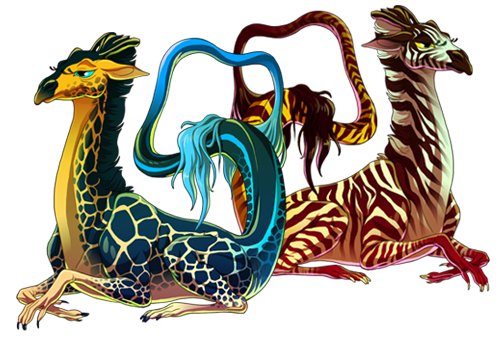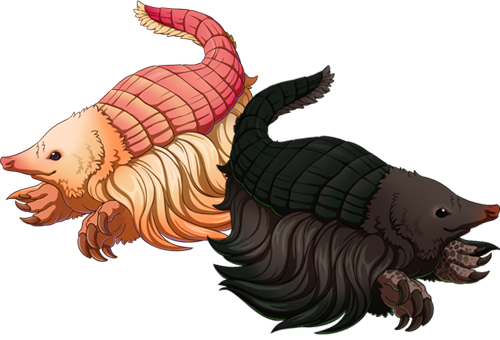 Skin Contests

Coliseum Skin & Accent Contest
Test your coloring skills against the best in the realm! We are running a
coliseum skin and accent contest
from now until December 15th.
Starfall Celebration 2016 Skin & Accent Contest
A reminder that the fourth annual Starfall Celebration will begin September 25th, 2016. To celebrate we are running a skin and accent contest honoring the arcane flight.
Click here for more information!

Coliseum Updates
The fauna of the
Scorched Forest, Bamboo Falls, and Waterway
are dropping new materials and treasures. The hunt is on!
Additional Updates
On the evening of Sunday, September 18, we will be lengthening our rollover maintenance period (it will begin at 23:00 rather than 00:00 on September 19) to perform some backend technical work. We appreciate your understanding.
Dragon Share Theme Week: Druids & Rangers!
The coliseum capes may now be vendored or melted down for baldwin reagents.
The Harpy's Roost coliseum venue article has been updated to include rocs and all the dodos.
On September 7, 2016 Paypal experienced some technical issues. For those who have purchased gems on 09/07 that didn't arrive, all the purchases are logged, safe and sound. We will be able to help you once Paypal's delays are resolved. (update: if your gems have not arrived, please file a contact us ticket and we will get everything resolved!)
The front page login form should now permit Google Chrome to remember passwords.