I am currently:CLOSED

Delay forecast wrote:
1. (Normal delays) - I am usually asleep between 21:00 and 10:00 FR time (though this can vary), any orders recieved within that timeframe will not be worked on until I wake up.

2. (Unexpected delays) -

Taking a break from these until further notice. You can request to be put on the pinglist for when I reopen.

3. (Future delays) -
Make sure to ping me using @Shinyumbreon, as I am not subscribed
.
if you do not ping me, or misspell my name, you run the risk of being missed, and it may be several days or several weeks before I notice your order.
Hello there, and welcome to my shop! I originally made this just for my little guy last night, but hey, I figured other people might want one of their pearlie!
Example:
perfectly sized for signatures! (100x100 pixels. couple adopts will be 100x200 pixels)
one dragon will only have one horn unless specified otherwise. I'm perfectly fine with doing all kinds of couple adopts!
Example of a couple adopt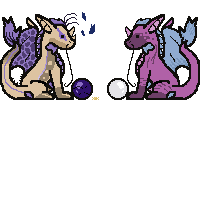 Your orders are currently going towards:
breed changing my birthday dragon!
I have no intention of deleting past adopts, but it is better to be safe than sorry. Please save your adopt after it is delivered.
~~~~~~~~~~~
SLOTS:
1.
2.
3.
WAITLIST:
~~~~~~~~~~~
~
PRICING
~
please read over this section very carefully, as I have recieved multiple orders with incorrect totals.

You are responsible for tallying up your own total.

Any orders that do not use the order form provided are liable to be pushed onto the waitlist until the order form is properly filled out.
items I am currently accepting:
or
or their contents!
my T:G ratio is at 1g:1kt
i accept Pearlcatcher adoptables as payment, though i reserve the choice to refuse the adopt presented.
*
Base price 20kt
*
Add external animated objects (petals, hearts, leaves, fire, etc.) for +5kt (will o' the ember can be added as this, since it is not very complex)
*
Difficult genes like butterfly, crystal, facet, wasp, and all other gem genes (except glimmer, shimmer, and iridescent) will cost +15kt
*
Any genes with gradients or opacity will cost +10kt, as i have to carefully draw the gradient or opacity bit by bit.
Genes I can think of off the top of my head-
Smoke, Thylacine, Butterfly, Petals, Runes, some colors of Iridescent, Tapir, Striation, Etc.
*
Simple/small apparel can be added for 10kt (such as highnoon hanks, leis, flower crowns, etc.)
*
Large or complex apparel can be ordered for 25-35kt depending on complexity and detail.
Anything larger than a highnoon hank is considered large.
If you want an item, but are unsure if it counts as large or small, please ping me and ask before placing your order.
*
Animated apparel can be requested for 25kt, and can include peace doves, lanterns, candles, etc. basically, anything that doesn't actually touch the dragon like shirts or necklaces do.
*
Dragons eyes can be: always open, always closed (closed up or closed down), or blinking (like the example). requesting any one of these is free.
Feel free to request flight colored eyes- though be aware they may blend in or look strange against certain colors.
*
I can make a couple adopt, with two pearlcatchers facing each other. this will qualify as two separate pearlcatchers and as such will cost the same as two separate orders. they will also take a while longer to complete (duh)
however, if your couple adopt order is over 70kt there will be a discount of 10kt to your overall order.
*
i can attempt simple accents. If they work out, they will be +15-30kt depending on complexity.
NOTE:
i cannot do fades very well, as the program i use does not have tools that would allow me to do so (and in most cases, I cannot "blend" colors- like greenish orange or pinkish yellow), this means that genes like iridescent, shimmer, skink, spinner, poison, toxin, and a few others may look slightly off. i will try to get it as close to the original as possible.
If you would like a larger size, let me know in your order.
requesting a larger size is free.
(for reference, here are two sizes.)
Default (100x100) (better suited for signatures)
Double (200x200) (better suited for bios)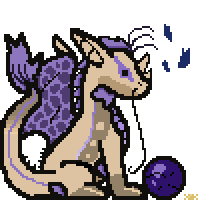 you can order both if you'd like, but you can only get a maximum of three different sizes at once.
If you want aything larger than double, let me know.
if something is wrong with your adopt, please let me know
. after completion i will make edits
within reason.
if a part is colored incorrectly (too dark, too light, etc.) or if i (somehow) messed up with the frames*, i'll be happy to fix it.
*i do my best to test everything thoroughly to make sure this doesn't happen, but errors do slip through sometimes!
~~~~~~~~~~~
Order form:
order form wrote:
Dragon(s) (please provide a linked picture):
External objects?: Y/N
If yes, what objects would you like?:
Apparel?: Y/N
If yes, what apparel would you like?:
Eye style (closed (up or down), open, or blinking):
Total price:
Size(s) (default, double, or both):
Other notes (apparel color change, slower or faster framerate, etc.):
ADDITIONAL (IMPORTANT) INFO-
I will let you know when I am done with your order.
After you receive the message of completion, please send payment via PM as soon as possible.
as soon as payment is received, I will send you a PM with your completed adopt inside.
Please allow, at most, 48 hours for me to get your adopt to you.
Please be patient, i will get your order to you as soon as i can!
When you receive your order, the image will be linked to this thread. if you post your completed adopt elsewhere, please make sure to credit me somewhere!
~~~~~~~~~~~~~~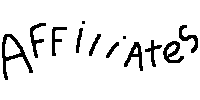 None at the moment!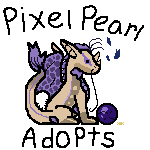 My banner (for affiliates}
Code:
[url=http://www1.flightrising.com/forums/adopt/2357190][img]https://media.giphy.com/media/3o7525NgWwmVBTqF4A/giphy.gif[/img][/url]
want to be an affiliate? just ask, i don't bite!
~~~~~~~~~~~~~~
DO NOT USE THESE ADOPTS UNLESS YOU ARE THE ONE WHO COMMISSIONED IT.
~~~Completed adopts gallery~~~















~~~Completed couple adopts~~~
please let me know if you do not want your adopt featured here.